Important: Choose a project to support below.
Find an Education project to support below
The College of Education is offering four special projects to support for this year's Give Green Day. Learn more about each project below and then make a gift on Give Green Day and help support these special projects in our nationally renowned college.
Family & Individual Transition Intervention (FITI) Program Plus
The FITI Plus program is designed for caregiving families and their young adult family members with neurodevelopmental disabilities. Through FITI Plus, families and their young adults receive support and resources to work collaboratively with each other on a set of goals and action plan towards transition to adulthood. These support and resources include: advocacy and empowerment, employment and lifelong learning, independent living and life skills, community involvement and leisure activities, social and relationship skills, internet safety, guardianships, medical/mental health care, as well family self-care and wellness.
MSU Adaptive Sports & Recreation Club
The MSU Adaptive Sports & Recreation Club has a goal of becoming the destination for adaptive sports and competitive or recreational sports for people with disabilities. The club began in 2014 and has continued to grow its programming to include: internships, an integrated wheelchair sports course and an expanded sports program. Supporting the MSU Adaptive Sports & Recreation Club will pave the way for MSU to lead in integrating equipment, accessibility and resources for people with disabilities throughout MSU. Having access to necessary equipment like custom-fit wheelchairs and transportation will provide life changing opportunities for students, teachers, and community members.
The Marilyn Amey Fund
For over 20 years, Dr. Marilyn Amey, professor in the Higher, Adult, and Lifelong Education (HALE) program and immediate past chairperson of the Department of Educational Administration, has influenced the careers of higher education professionals who are committed to improving the college experience for all students. To celebrate Dr. Amey's years of dedication, several HALE students, along with university leaders, created the Marilyn Amey Fund to support HALE graduate students. Endowing the Marilyn Amey Fund will create scholarships for HALE graduate students into perpetuity.
Urban Educators Cohort Program (UECP)
UECP helps students gain the knowledge and skills they need to teach in communities where resources and services are limited. Through focused courses and guided teaching experiences during students' first two years at Michigan State University, UECP is the foundation for preparing educators uniquely qualified to teach in urban school districts to meet the needs of all learners. Through UECP, students will be equipped with the tools and knowledge to understand the history and effects of social, cultural, political and economic issues that play out in urban schools. Funds will support scholarships for student participation, resources, and program needs.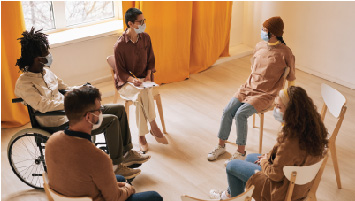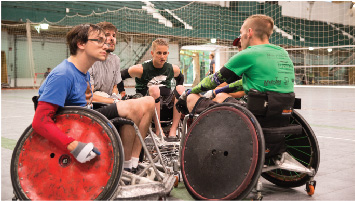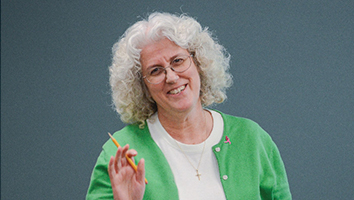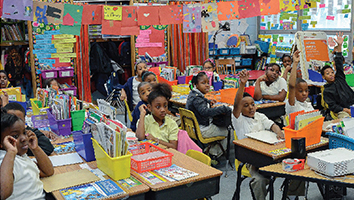 ---