Spartan Fund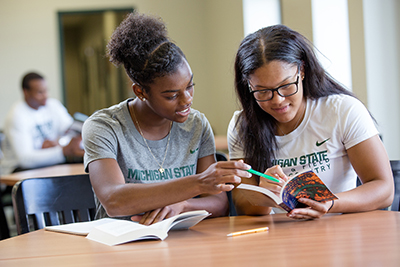 Opportunity. It's about more than just competition on the field, it's about the journey in the classroom and in the community on a "quest for excellence". Our mission, as an athletics department, is to enhance the student-athlete experience by supporting the academic and athletic endeavors of 800 student-athletes as they transition from young men and women to the leaders of tomorrow.
Give Green. Go White! You can support opportunities for Spartan student-athletes in the classroom, in competition, and in the community.
By investing in champions, you encourage Spartan student-athletes to earn a world-class education while playing the sport they love. Your support allows us to provide championship-level facilities, a strong endowment, and increased annual giving to enhance the experience for our Spartan student-athletes.

---
Challenge Money Awarded
Robert Waterman




$250.00

Chad Moriarty




$250.00
Donor Honor Roll
$ 1:1 match by Give Green Day sponsor $$ 2:1 match by Give Green Day sponsor
MaryLou Moore




$10.00

Lora Falk-Skover




$25.00

Sharon Jaksa




$2,500.00

Kevin Nehil




$50.00

Shiu-Win Lee




$50.00

Diane Selke




$25.00

Gregory Kimmer




$50.00

Lisa Nanninga




$25.00

Jennifer Wisner




$1,000.00

David Melkin




$100.00

David Silverstein




$36.00

James Minch-Klass




$250.00

Eric Mollon




$25.00

Timothy Ainsworth




$200.00

Anonymous




$250.00

Josephine Smolcich




$50.00

Mark Douglas




$5.00

Martha Frizzell




$100.00

Andrew Bundesen




$50.00

Kimberly Wildeboer




$100.00

Rebecca Moulton




$100.00

Stephanie Myer




$500.00

John Frasco




$250.00

Matthew Qualman




$100.00

Kathleen Eritano




$25.00

Zheng Wang




$50.00

Anonymous




$100.00

James Santa




$25.00

Linda D'Orazio




$200.00

Ronald Krell




$100.00

Laura Szara




$50.00

Robert Waterman




$100.00

Laura Szara




$50.00

Senga Knupp




$10.00

Elissa Unger




$50.00

Patricia Strotbaum




$50.00

Anonymous




$1,000.00

John Engler




$1,000.00

Mary Waite




$250.00

Anonymous




$5.00

David Kost




$100.00

Kyle McGonigal




$50.00

Thomas Mullaney




$500.00

Sidney Smith




$50.00

Kurt Fisher




$250.00

Camille Press




$25.00

Michael Butchart




$10.00

David Coe




$50.00

Kent Armstrong




$100.00

Stephanie Blatt




$25.00

Sheila Dill




$100.00

Tom Trahey




$50.00

Susan Maltbie




$300.00

Alicia Curley




$25.00

William Hard




$500.00

Cathy Lennon




$125.00

Laurie Kuna




$50.00

Marianne Marino




$50.00

Bruce Sucher




$100.00

Jerry McMullen




$100.00

Robert Alpiner




$10.00

Maryann Herrera




$50.00

Angelica Bodnar




$1,000.00

Christopher Bjornson




$250.00

Regina Cross




$50.00

Michael Smith




$100.00

Bradley Maurer




$50.00

Christine Krathwohl




$5,000.00

Cameron Hamilton




$100.00

Karen Leinaar




$50.00

Jayne Osborn




$1.00

Anonymous




$100.00

Anonymous




$100.00

Elizabeth Thomas




$20.00

Alex Dardas




$20.00

Anthony Brown




$50.00

Jonathan Vaughn




$100.00

Josh Morton




$100.00

Linda Blakley




$50.00

FREDERCK GAINES




$500.00

Greig Patton




$250.00

Davis Barlow




$100.00

Scott Schadler




$50.00

Michael Zaroukian




$500.00

Chad Moriarty




$100.00

Kimberly VanHuffel




$50.00

Wesley Todd




$20.00

Gerard Kohls




$50.00

Margaret Ellwood




$50.00

Andre Lebaron




$500.00

Timothy Day




$100.00

Sally Gatlin




$300.00

Paul Oatis




$50.00