Important: Choose a project to support below.
MSU College of Law
MSU Law offers a robust educational experience that includes legal theory and opportunities for hands-on legal practice. Under the guidance of professors, mentors, and community partners; students are able to put their theory into practice through experiential learning programs. By balancing classwork and experiential work, MSU Law students become more marketable in a competitive environment and are able to graduate with an understanding of the needs of our diverse communities.
Give to the MSU College of Law and help students participate in experiential learning opportunities such as Moot Court Competitions, Michigan State Law Review, and MSU Law Clinics.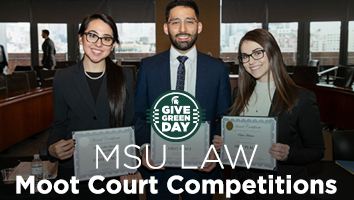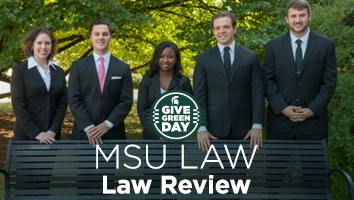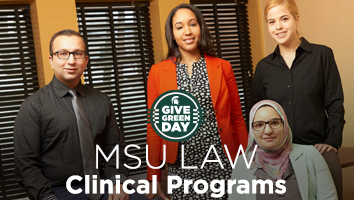 ---