Community Research Scholarships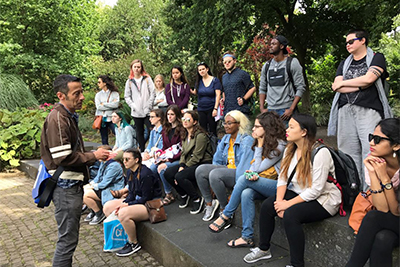 MSU students are seeking opportunities to use their classroom learning to solve real-world problems. Local organizations doing work on gender and sexual orientation equality need to collect and analyze data to solve problems, but do not always have the time and expertise to devote to applied research. Through the Community Research Scholarship Fund, the GenCen will provide scholarship support for students to do engaged research with community organizations in order to meet the needs of students and the community.
Support students doing community‒engaged gender research.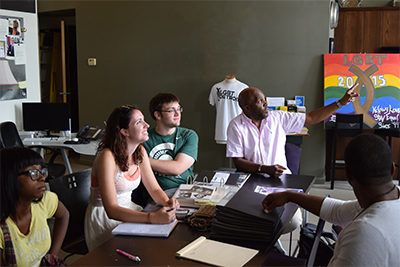 The GenCen Community Research Fund will support undergraduate students working with community organizations on collaborative research projects to solve real‒world problems in the community. These research projects may include issues related to gender equity in the workplace, gender dynamics in schools, and gender‒based violence.
Providing scholarships will make these research collaborations more accessible to students by providing financial support that few community‒based organizations are able to provide. The fund will enrich the student experience through experiential learning, the development of critical problem‒solving skills to address the challenges facing society today, and by providing research resources to community partners.
Potential student research projects:
Identify appropriate outreach and educational support activities for homeless girls/women
Assist in the development and evaluation of grants for domestic violence shelters
Monitor the effectiveness of HIV/AIDS prevention awareness campaigns
Survey communities on LGBT political advocacy and anti‒violence strategies
Identify concerns of residents through community focus groups
Research best practices in career counseling and resume preparation for survivors of domestic violence
About GenCen
The Center for Gender in Global Context (GenCen) is an interdisciplinary center in International Studies and Programs focused on gender, sexuality, feminist theory, and women's studies. Its affiliated faculty and students study how people from diverse racial, ethnic, national, and sexual backgrounds live in and engage with the world and how processes of global change affect gender relations locally, nationally, and internationally.
Meet Our Champion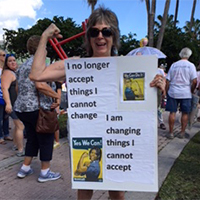 Dr. Tracy Dobson is a retired faculty member of the Department of Fisheries and Wildlife at Michigan State University. Throughout her tenure, she taught courses related to women, justice, and the law. During her time at MSU, Dr. Dobson was known for her tireless efforts to bringing gender equality across campus, launching the university's enhanced plan to recruit and retain women faculty and administrators. In addition to her advocacy work, she has also established the Tracy Dobson Award for Undergraduate Student Feminist Activism, which recognizes those who have achieved a leadership position on behalf of their chosen cause. Dr. Dobson received a Bachelor's degree in French and a J.D. from the University of Michigan‒Ann Arbor.

---
Challenge Money Awarded
Goal Reached




$1,000.00

Eduardo Bonar




$250.00
Donor Honor Roll
$ 1:1 match by Give Green Day sponsor $$ 2:1 match by Give Green Day sponsor
Marisa Rinkus




$50.00

Anonymous




$100.00

Lynn Paine




$25.00

Michael Cylkowski




$100.00

Linda Racioppi




$500.00

Christa Robinson




$20.00

JB Hooda




$100.00

Benjamin Johnson




$10.00

Gary Wilson




$25.00

Maxwell Miller




$50.00

Rachel Warner




$50.00

Sandra Hellinga




$50.00

Stephanie Motschenbacher




$9.00

Natalie Forbort




$30.00

Siddharth Chandra




$100.00

Cynthia Kennedy5174423871




$5.00

Andrew Shutt




$25.00

Sara Bijani




$25.00

Anonymous




$100.00

Burton Bargerstock




$50.00

Anne Ferguson




$50.00

Elizabeth Matthews




$25.00

Dr. Tracy A. Dobson




$10,000.00

Michael Delbene




$5,000.00

Opal Leeman Bartzis




$20.00

Keri Brondo




$50.00

Jennifer Pippin




$10.00

Jennifer Pippin




$10.00

Rhys Sirna




$5.00

Tracy Dobson




$5,000.00

Janani Ravi




$10.00

Judith Baizan




$100.00

Eric Crawford




$50.00

David Kalman




$50.00

Eduardo Bonar




$5.00

Laurie Medina




$25.00

Xiaoyu Yin




$100.00

Gregory Frens




$1,000.00

Marisa Meyerson




$75.00

Joshua Hakes




$10.00

John Metzler




$100.00

Lynn Aguado




$25.00

Breanne Grace




$20.00

Inge Steglitz




$25.00

Michelle Jenkins




$20.00

Caitlyn Dial




$20.00

Melanie Jacobs




$50.00

Marisa Rinkus




$50.00

Anonymous




$1,000.00

Stephanie Nawyn




$500.00

Julie Hagstrom




$25.00

Rachel Schmidt




$50.00

Rebecca Cox




$5.00

Lisa Fruge




$25.00

Rowenn Kalman




$50.00

Justin Rabineau




$25.00

Anonymous




$50.00

Salim Khan




$10.00

Ashley Green




$20.00

Steven Hanson




$100.00

Leandro de Araujo Pesso




$5.00

DeAndra Beck




$35.00

Wenda Bauchspies




$500.00

Daniel Spadafore




$100.00

Robert Glew




$50.00

Dessie Clark




$1.00

Angha Sirpurkar-Childress




$100.00

Emily Khan




$50.00